Sign up for our Kids Book Giveaway
Build your child's library—and future—today. 50 free books per kid (ages 2-8). No purchase necessary.
Note: This is an outdoor event
and may be cancelled days in advance if rain or snow is in the forecast. If you have tickets for a cancelled day, simply sign up for another time and we'll see you then!
Why we do it:
The studies are in. Children who grow up in book-filled homes do better in school and make more money as adults. As little as 50 books can make a difference. Especially in these three core areas:.
literacy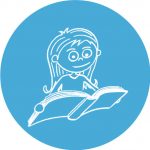 Having a home library increases children's academic success and future earnings.
Supports:
grades
vocabulary
attention
future income
math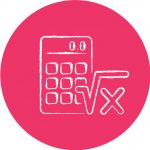 Math isn't just a numbers game, it can help your child in sports and even learn to play the saxophone.
Supports:
logical thinking
pattern recognition
reasoning strategies
problem solving
technology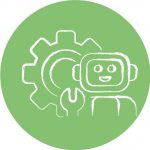 Kids with home libraries are better at using technology to communicate and analyze information.
Supports:
independence
persistence
self-esteem
confidence
ABOUT THIS EVENT
Local kids age 2-8 get to pick 50 favorite books to take home.
Tickets required.
Bundle up, this is an outdoor event.
Select books from the 25¢ kids book tables in the Outside Sale on the right side of our building. The 25¢ tables are in the back along the fence and are marked with price signs.
Kids with fewer than 50 books they like at home may select up to 50 free books.
Kids who already have 50-200 books at home may select up to 20 free books. Kids who have 200+ books at home may select 5 free books.
Return customers welcome. Limit: after the first three times, not more often than every 3 months.
Come anytime on the day you have a ticket, weather permitting. We would prefer that everyone who has some flexibility to come in the morning or after 3pm, so there will be parking for everyone. (If it's sprinkling off and on, come anyway. You can get books from under the plastic table covers.)
If the weather doesn't cooperate on the day you have a ticket, sign up for another day.
Everyone who accompanies a kid with a ticket also gets to select one free book from the Outside Sale. Select a book for yourself, not for someone else (not another kids book). Limit one/year for accompanying people.
FAQs
Should I bring my unwanted books?
First, try to give kids books to people you know. You're on our team to get kids books circulating.
Otherwise, feel free to donate to help us do more giveaways. For donations, we accept books, audiobooks, DVDs, CDs, vinyl records, comic books, board games, puzzles, console games, and more.
May I come without kids? It's for a really good reason.
No, sorry. We hope the kids in your life can come sometime soon, if not this time. We plan to do this every Tuesday, Wednesday and Thursday, weather permitting.
How can you do this? It must be so expensive!
We are grateful to our community for donations, and we are excited to give back. We couldn't do it without you!
You may buy pallet-sized boxes of used kids books for $250 each and do this in your neighborhood too!
Brought to you by Grassroots Books and made possible because ThriftBooks.com gives us a great deal on pallets of used kids books.