We have two options for re-homing your beloved books, music, movies and more:
[ And don't worry, either way, we'll find them a good one]

Sell
We buy on Thursdays
from 9am-2pm
FAQs
Q: Can I make an appointment?
A: Sorry that we are not routinely making appointments at this time. If you would like to sell outside of regular buying hours, we are making appointments for only these items:
– Blu-rays and books released in the last 2 years
– Vinyl records
– Comics and manga
– Local interest
– Firearms/Military
– UFO
– Vintage Books
– Books that might sell for $50+
Q: Do you make House Calls?
A: We make House Calls for some large Collections. Email your info to
[email protected]

Donate
We accept Donations
9am-7pm every day
(except when raining)
Thank you! We're happy to help you unload at Our Donation station—located near our Outside Sale entrance. Just look for the sign: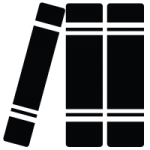 BOOKS—
all genres
Bring in your books on Thursdays from 9am-2pm, and we will evaluate and give you a cash offer. We usually pay $7 for hardcover fiction released in the last 60 days.
we buy Used books, all genres Comic books, graphic novels, Manga Rare/Collectible books Textbooks we don't buy Advanced reading copies, Harlequin, Reader's Digest condensed, Windows Vista books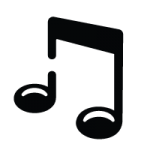 MUSIC—
vinyl records
Turn your old vinyl Records into cash.
We accept CDs as donations, but we do not pay for them.
we buy Vinyl Records we don't buy Cassette tapes, Copies
MOVIES—
DVDs, box sets, TV seasons
We can fix some scratches, and will buy less-than-pristine DVDs when they are in demand.
we buy DVDs, blu-rays, Box sets TV seasons we don't buy Copies, VHS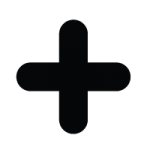 MORE—
audiobooks,
video games, puzzles, board games, old movie posters and more
We are interested in all sorts of stuff. Try us! We even host independent collectors and dealers once a month, usually on the 3rd Tuesday from 4-7pm. Check our calendar for more details.
we buy Video Games, Old Movie Posters, Pizzas we don't buy Pianos
We make house calls
Have a large collection to sell? Liquidating an estate? For large quantities, we make house calls within a 50 mile radius of Reno. With our big truck, we can pick up 10,000 books in each load. For more info about house calls, reach a real person at 775-360-4404 or e-mail [email protected].
Still have questions? Visit our FAQs page for answers to frequently asked questions.